Europa Editions is an independent publisher of quality fiction. The company was founded in 2005 by Sandro Ferri and Sandra Ozzola Ferri, who are also the owners and publishers of the Italian press, Edizioni E/O. The idea behind the creation of Europa Editions was to capitalize on Edizioni E/O's deep roots in European publishing to bring fresh international voices to the American and British markets and to provide quality editions that have a distinct look and consistently high levels of editorial standards. The Europa catalog is eclectic, reflecting the founders' belief that dialogue between nations and cultures is of vital importance and that this exchange is facilitated by literature chosen not only for its ability to entertain and fascinate but also to inform and enlighten.
In 2013, the New Atlantic Independent Booksellers Association awarded Europa Editions its Paperback publication of the Year award.

Europa's New York office is directed by Editor-in-chief Michael Reynolds.
Europa Editions' London office is directed by Daniela Petracco.
In North America, we are distributed by Publishers Group West and Publishers Group Canada. In Australia, Europa is distributed by New South Books and in South Africa, by Jonathan Ball Publishers.

In the U.K. and Ireland, we are distributed by Turnaround Publisher Services.

Notable successes at Europa include: Muriel Barbery's The Elegance of the Hedgehog (translated by Alison Anderson), which spent almost a year on the New York Times Bestseller list and the IndieBound bestseller list; Jane Gardam's Old Filth, named a notable book of the year by the New York Times; Elena Ferrante's Neapolitan novels, including My Brilliant Friend, a New York Times bestseller; and, Alina Bronsky's The Hottest Dishes of the Tartar Cuisine (translated by Tim Mohr), a Publishers Weekly, Wall Street Journal and San Francisco Chronicle favorite read of the year in 2011.

Europa Editions publishes about thirty-five titles a year. In its first ten years, the company has published books by authors from twenty-six different countries, making it one of the leading US publishers of international fiction. In a 2013 interview in the Italian industry periodical Leggere:tutti, founder Sandro Ferri said the company was "born with the intention to create bridges between cultures." Among authors published by Europa, Europa counts two ABA IndieBound bestsellers, four New York Times bestsellers, three Booker Prize-shortlisted novels, five New York Times Editors' Picks, two New York Times Notable Books of the Year, two Goncourt Prize winners, one German Book Prize winner, and two winners of The Strega Prize for Fiction.

Tonga Books
Tonga books was an innovative editorial enterprise undertaken by Europa Editions in collaboration with American author Alice Sebold, who acquired and edited four works of fiction published by Europa under the series name, Tonga Books. The first publication from Tonga Books gave Europa its second New York Times bestseller, Alexander Maksik's You Deserve Nothing.

Europa World Noir
In 2013, we launched our series of international crime fiction, Europa World Noir. Publishers Weekly wrote that the series signaled Europa's "reaffirmed enthusiasm for noir."
We invite you to browse our growing list of international fiction and non-fiction, and sign up for our monthly newsletter, in which you'll find information on new releases, reviews, author tours, and other Europa Editions news.
---

Sandro Ferri, Publisher and Co-Founder, was born in New York in 1952 to an Italian father and an American mother. He has lived and studied in both France and Italy. In Rome, Italy, in 1979, he founded the publishing house Edizioni E/O, whose catalog features a wide selection of authors from all corners of the world. In 2005 in New York, he founded Europa Editions, publisher of international authors in English. The goal of Europa Editions is to create a list where readers can find a selection of the best international authors in quality English translations.

Sandra Ozzola Ferri, Publisher, President, and Co-Founder. Born in Northern Italy in 1949, Sandra Ozzola studied languages and literature both at high school and university, where she majored in Slavic languages. She moved to Rome in 1969 to continue her studies. In 1979, together with Sandro Ferri she founded the Rome-based publishing house Edizioni E/O, where she is now editorial director and manager, and in 2005 she and Sandro Ferri founded Europa Editions.

Michael Reynolds, Editor-in-chief, joined Europa Editions in 2005. He was born in Australia in 1968 and now lives in New York with his family.

Kent Carroll, Publisher-at-large, was the editorial director of Grove Press from 1975 to 1981. In 1982, he co-founded Carroll & Graf, where he was both publisher and Editor-in-Chief. He has been at Europa Editions since its foundation in 2005.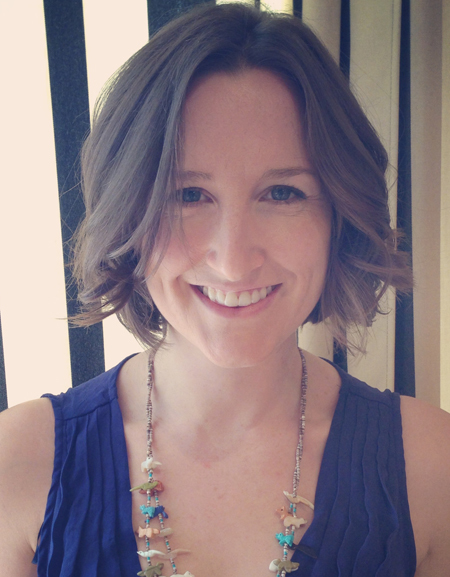 Rachael Small, Director of Publicity, has an MFA in Literary Translation from the University of Iowa and a BA in French Studies and Creative Writing from Bard College, where she studied under Mona Simpson and Bradford Morrow. Her translations from the French and Spanish have appeared in The Buenos Aires Review and Anomalous Press, among others, and she was a 2012 participant in the Banff International Literary Translation Center. email >>
Christian Westermann, Sales and Marketing Manager, studied Creative Writing at Northwestern University and at Columbia University. He graduated with a double major in History & English from the University of Iowa, where he was accepted into the Undergraduate Creative Writing Track and worked with authors such as Mario Zambrano and Peter Orner. He has lived in Shanghai and has translated Chinese texts by the revered writer Lu Xun. He is currently completing a novella set during the Bosnian War of 1992-95. email >>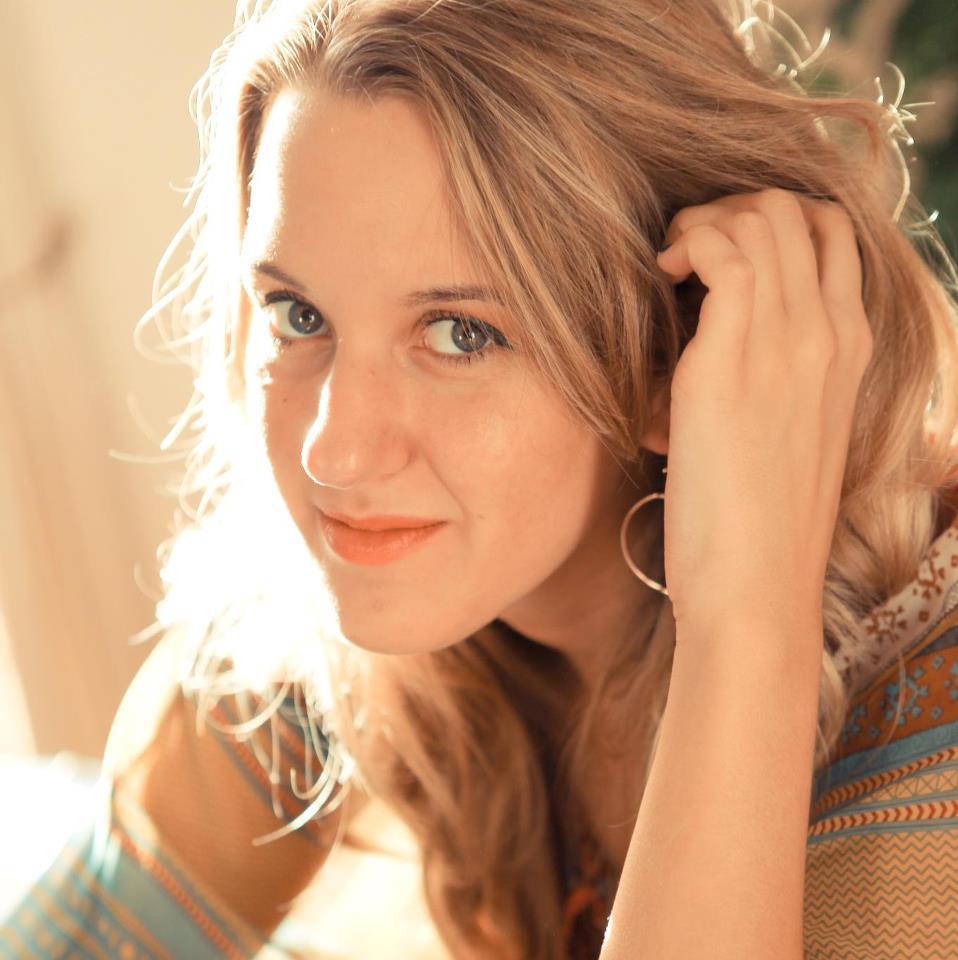 Eva Ferri, Acquiring Editor of Foreign Fiction, was born in Rome in 1988. She studied Philosophy and Public Policy in Italy and at the London School of Economics, and is currently completing a masters in Philosophy and Jungian Psychoanalysis in Milan.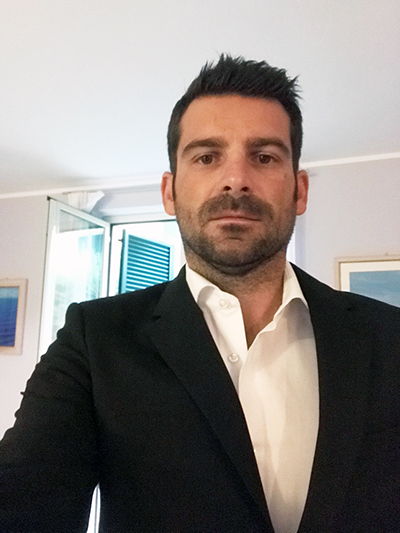 Enrico Quaglia worked for almost ten years at one of Italy's largest distribution and sales companies, PDE-Feltrinelli, where he was CFO and General Manager. Prior to his work at PDE-Feltrinelli he was the finance and business manager at Edizioni Gribaudo. He joined Edizioni E/O and Europa as General Manager in 2017. He lives in Piedmont and directs E/O's Milan office.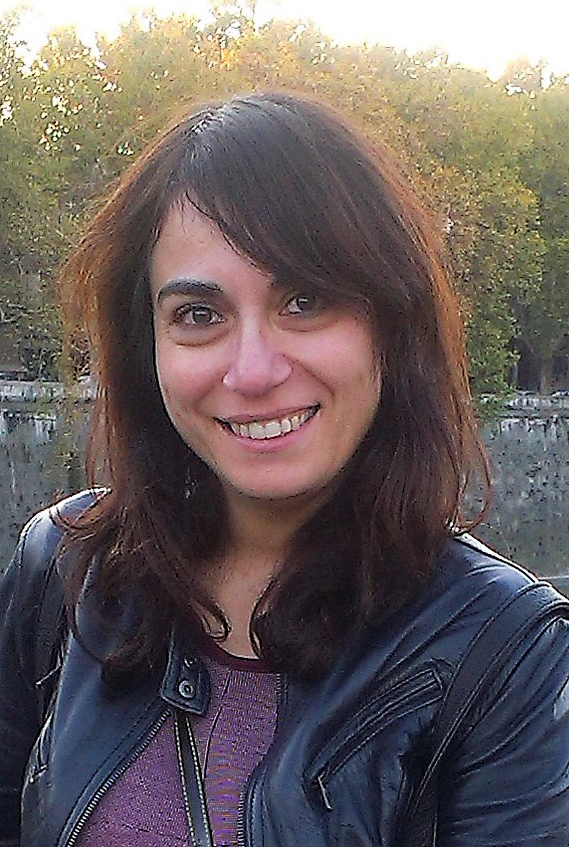 Leonella Basiglini, Production Manager, has a degree in German Literature and a masters in publishing. She worked for over ten years as an editor in corporate publishing in Milan before joining Europa Editions in the company's Rome office. She is also a translator from German to Italian.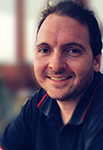 Diego Vitali, Digital Production Manager, studied Comparative Literature at La Sapienza and graduated in Publishing and Journalism. He makes and manages Europa's ebooks. email >>
Rosa Finamore, Financial Officer.

Emanuele Ragnisco is a freelance graphic designer and the owner of Mekkanografici Associates.
---


Europa Editions in the press

"A new and, on first evidence, excellent source for European fiction for English-speaking readers."—Janet Maslin, The New York Times

"A godsend for those into contemporary European writing."—New York Magazine

"You could consider Europa Editions, the sprightly new publishing venture [Kent Carroll] has just started in New York, as a kind of book club for Americans who thirst after exciting foreign fiction."—LA Weekly

"Europa Editions . . . is good news if you're a lover of crime novels."—National Public Radio

"Best New Crime Imprint, 2005."—Booklist

"Readers with a taste—even a need—for an occasional inky cup of bitter honesty should lap up The Goodbye Kiss . . . the first book of Carlotto's to be published in the United States by the increasingly impressive new Europa Editions"—The Chicago Tribune

"To insist that if work is good, no matter what, people will read it? Crazy! But perhaps that's why I like Europa . . . They believe in what they are doing above everything. Viva Europa Editions!"—Alice Sebold, author of The Lovely Bones

"Europa Editions has its first indie bestseller, Elena Ferrante's The Days of Abandonment."—Publishers Weekly

"The best of [Mediterranean noir] is making its way to the United States via publishing houses such as Europa Editions."—Boston Phoenix

"Europa Editions, a small press founded just five years ago, has been doing the Lord's work in terms of introducing European literary novels, many of them in translation, to an American readership."—Maureen Corrigan, NPR's Fresh Air

"[Europa Editions offers] a distinctly different brand of literary pleasure, thoughtfulness and, yes, even entertainment."
—The Ruminator

"A mix of readability and provocation is apparent in Europa Editions' list. Europa does the unthinkable in today's publishing climate: it successfully publishes literature in translation and books that happen to be particularly slim – works that can be read in a couple of sittings, like Algerian-Italian author Amara Lakhous' Clash of Civilizations, or Belgian author Amélie Nothomb's Tokyo Fiancée."—Hirsh Sawhney, The Guardian

"If you ask independent booksellers to name publishers they respect, one name that surfaces is Europa Editions. They publish high-quality literary fiction, primarily European in translation, as well as original British and American work, that is both well-written and entertaining."—Richard Krawiec, The News and Observer

"Europa Editions invites English-speaking readers to 'experience all the color, the exuberance, the violence, the sounds and smells of the Mediterranean,' with an intriguing selection of the crème de la crème of continental noir."—Murder by the Bye

"I have customers who have read everything Europa Editions has published and want to know what they're doing next . . . Congratulations on the great success of Europa Editions—they are flying off our shelves."—Toby Cox, Three Lives & Co., New York

"I think that Europa is doing a great job with books that are entertaining and thought-provoking. They've become one of the imprints that I feel I can trust almost implicitly. Even if the subject matter isn't to my taste (or what I think is my taste), I have an expectation of quality that has yet to be disappointed. It makes my job much easier, both at the buying end and when making recommendations to customers."—Billie Bloebaum, Powell's Books

"We have a lot of faith in Europa's editorial sensibility."—Sarah McNally, McNally Jackson